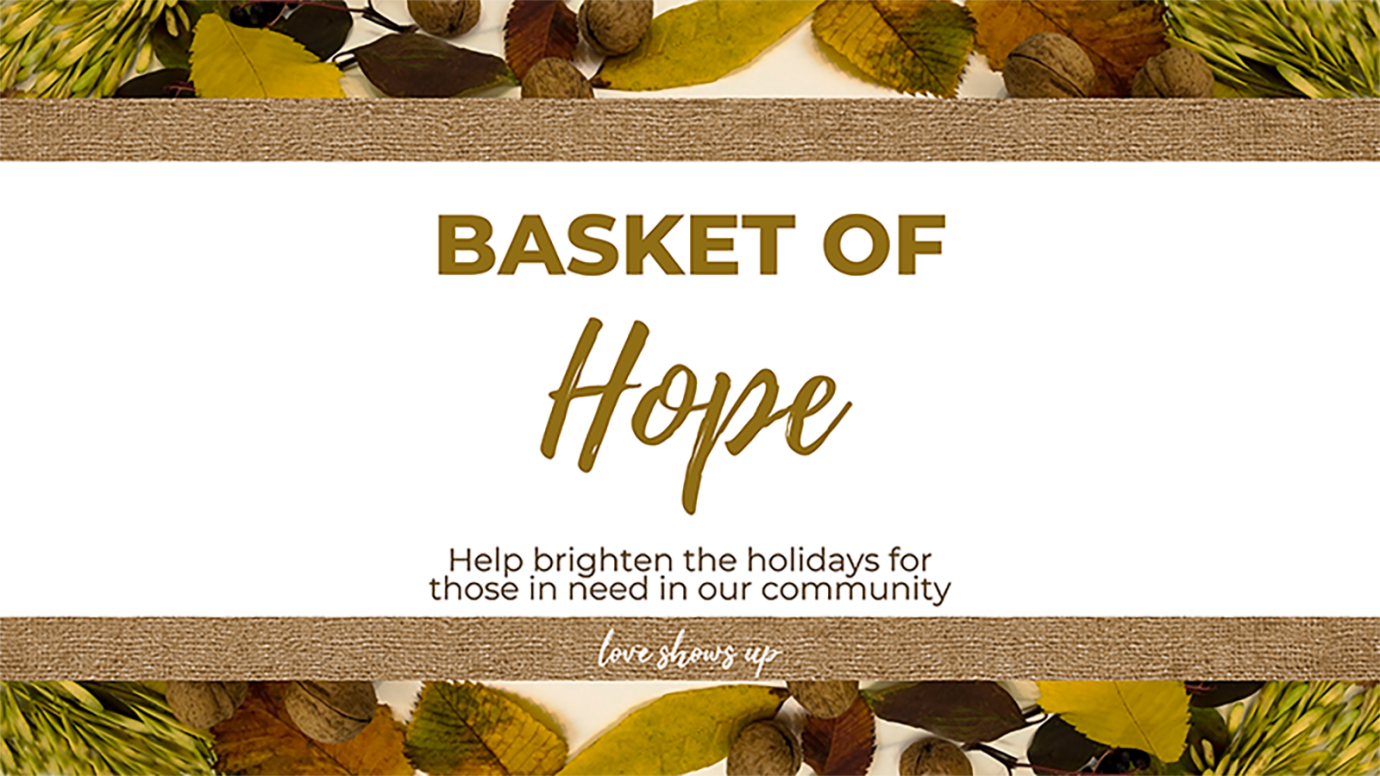 November 16, 2021 12:00am
Address: Northshore Christian Church, 5700 23rd Dr W, Everett, WA US 98203
Contact: Damian ThompsonDamian Thompson | 425-407-1119 x1000
As we learn to compassionately serve our neighbor, Basket of Hope will be an opportunity to engage and bless our community with food for the Thanksgiving Holiday season. You can participate by donating food, delivering food, creating baskets, and praying for relational connection. Nominate a family or sign up to help fill a basket.
Nominate a FamilyHelp Fill a Basket
Donations can be brought to the church lobby between 10/31-11/21.
Add to Calendar